Long Island - Another Time and Place
The construction of the church buildings housing the Trinity congregation and community programs joined three distinctive early twentieth century personalities, Katherine Duer MacKay, Stanford White and Louis Comfort Tiffany. Together their lives typify a relationship unique to the "American Renaissance" in the arts in which the great American fortunes, having been spectacularly made, were conspicuously spent, lavished on Fifth Avenue palaces, Long Island homes and countless churches all over the land. These times created an unheard of partnership between patron and architect, architect and artist-craftsman.
The Donor
Katherine Duer Mackay, beautiful, vivacious, determined and opinionated, was the wife of Clarence Mackay, future mother-in-law of Irving Berlin and daughter-in-law of John Mackay, "the Silver King." On Christmas Day, 1905, she announced her decision to build Trinity's Parish House as a memorial to her father, William Alexander Duer. A few weeks later, she decided to replace the existing church, a "board and batten" Gothic Revival structure built in 1862. The new church, to be designed, like the Parish House, by Stanford White, would be a memorial to her mother, Ellin Travers Duer, and would cost 'not more than $40,000 plus $5,000 for landscaping."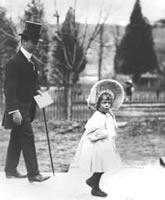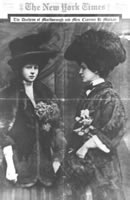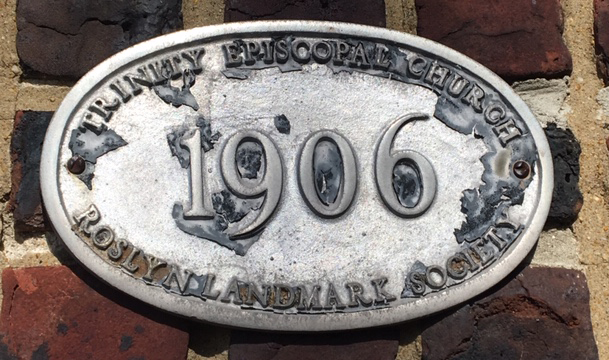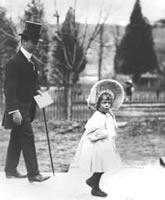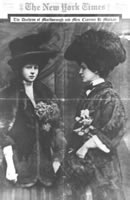 The Architect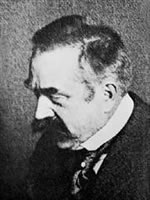 Stanford White (1853-1906), one of America's most famous architects, had a profound impact on the look of America both in the "Gilded Age" and even today. Commissions include Washington Square Arch, Judson Memorial Church, the first Madison Square Garden, the old Garden City Hotel, the Boston Public Library, Columbia University and numerous private palaces. His career ended abruptly. Millionaire Harry K. Thaw shot him in Madison Square Garden in a fit of jealousy concerning Thaw's wife.
Trinity Church is one of White's last commissions and one of his few church commissions. "The murder of the architect", observes church records, "did not delay the building of the church." White had drawn plans before his death. His associates completed the church with copious advice from Katherine Mackay.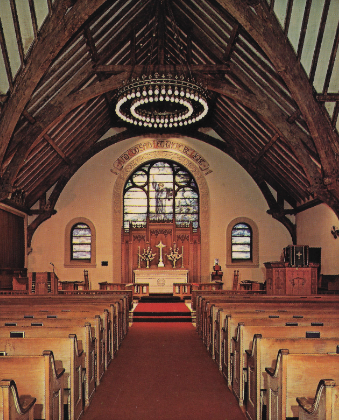 The church is built in a large Latin cross plan. The steep Vermont slate roof dominates the exterior. McKim, Mead and White, to assure harmony with the scale of the surrounding landscape, arranged clinker brick in 'header' courses, making the building appear much smaller than it is. The interior space soars dramatically to a 40-foot arch, superbly framed in English Medieval style. Wooden trusses rest on hammer beams supported by wooden knees, which end in carved heads of cherubim.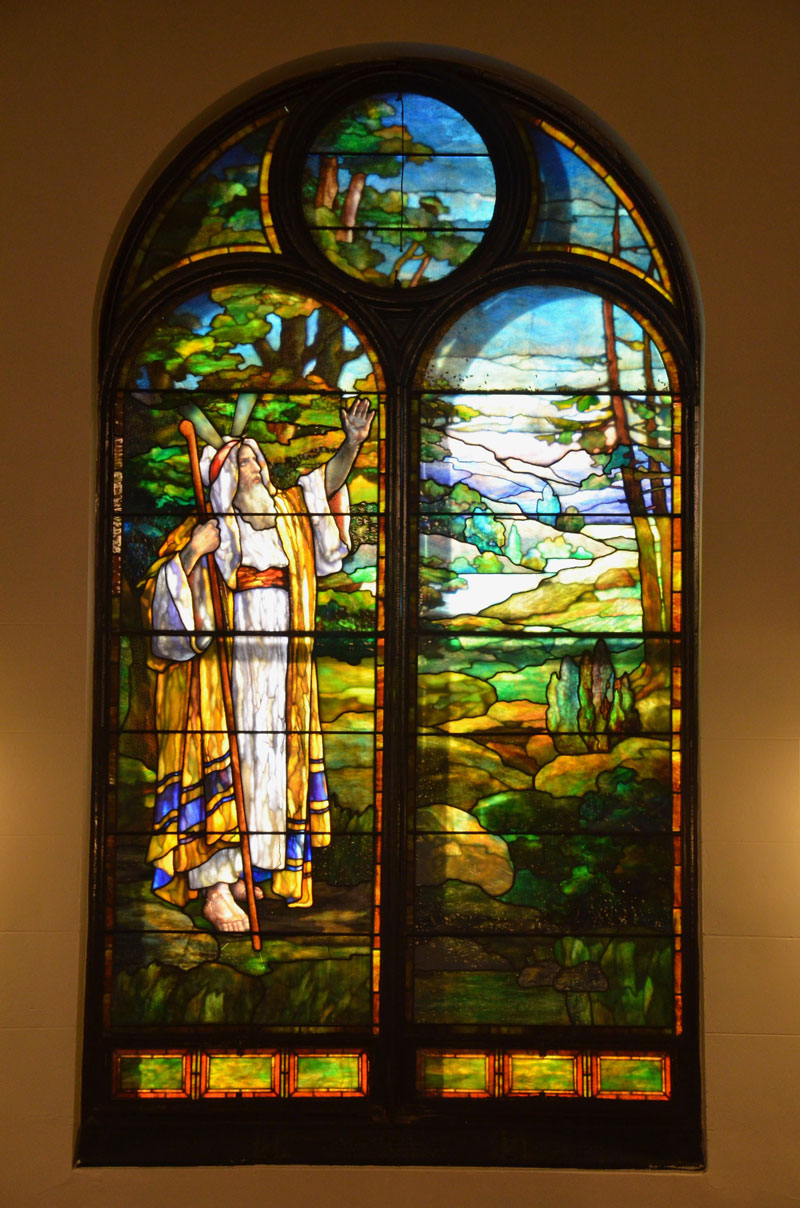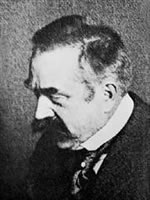 The Artist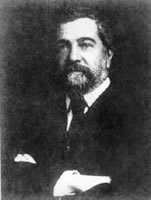 Louis Comfort Tiffany (1848-1933) was a contemporary and close to Stanford White both personally and professionally. They frequently collaborated on projects, though there is no direct evidence that they did so at Trinity. Tiffany, an indefatigable experimentalist, gifted with surpassing ability and imagination, produced paintings, bronzes, enamels, ceramics and jewelry, but also worked at textile design, interior design and architecture.
He is best known today for his glass (See Gallery). Windows signed by and attributed to him at Trinity light the west transept: Moses Viewing the Promised Land (See above), Jacob's Dream and Jesus with the Woman at the Well. Above them is a rose window dominated by a gold glass jeweled cross. Over the altar is the fifteen foot "Creation", an dramatic depiction of God with his hand raised in rays of light, "And let there be light" (Genesis 1:3).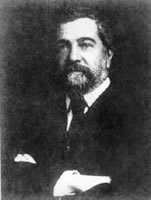 Window Photo Gallery
The church itself contains other stained glass windows, some contemporary, some dating from the 1862 church, including "Faith, Hope and Charity" in the Sacristy, given in memory of Ann Cairns, benefactor of the 1862 church building. At the left south end of the present church the St. Cecilia window stands as a memorial to Eliza Eastman Garretson, a volunteer organist. She played for ten years in the old church when there was no money for salaries.